The Lafayette Kayak Fishing Club held a first-of-its-kind catch-and-release team fishing tournament at Choupique Bayou on Jan 7, 2012. All fish were tagged and released as part of the CCA Louisiana Cooperative Marine Fish Tagging Program.  The event was sponsored by Pack and Paddle and Scotty Paddle Sports.  Despite temps in the low 30's at 6 a.m. a dozen diehard anglers arrived at the Choupique Bayou launch off of LA Hwy 27 near Sulphur, LA in full winter gear.  Participants drew numbers out of a hat to determine their fishing partner.  Teams then strategized to figure out how and where to catch the longest combined length of Redfish. 
Blast-off occured at 7 a.m.  It did not take long for us to receive our first call by LKFC member Tray Collins ready to measure and tag the first Redfish of the day.  Ironically Tray called much later in the day to inform us that he caught a redfish tagged under the same CCA program.  The information on the tag was collected and reported to CCA.   The fish was tagged and released in the same bayou back in Oct 2011 and did not grow much.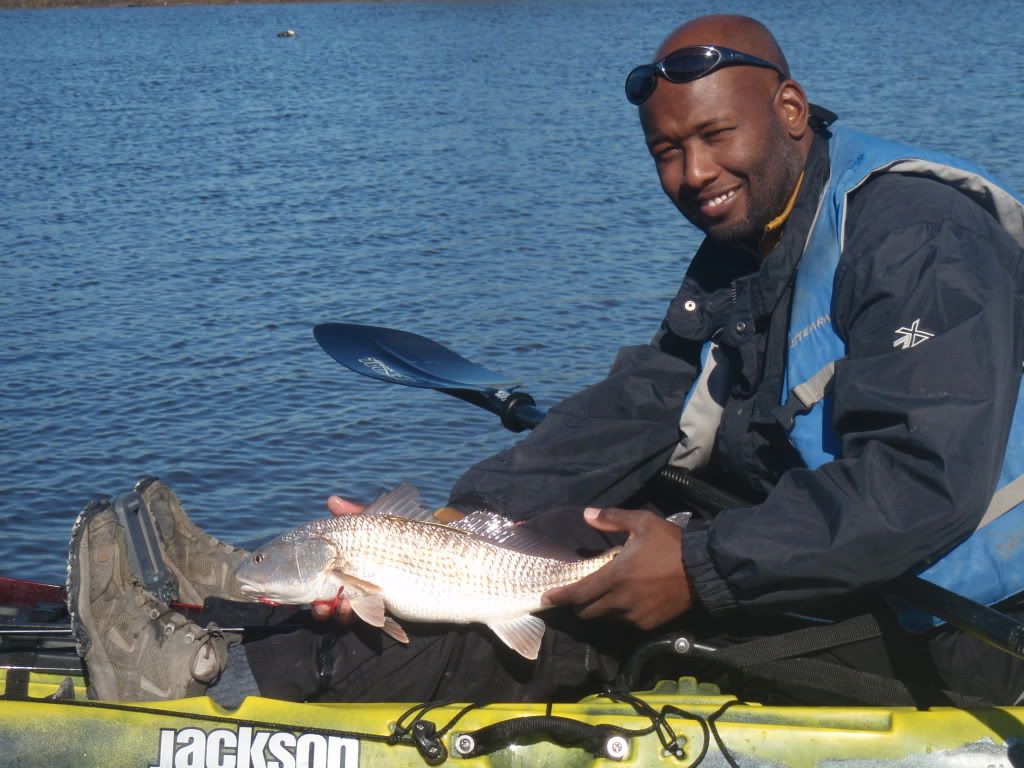 Teams had to fish in the same vicinity of each other only using artificial baits. 
2 tournament officials ran the bayou in a Gheenoe Low-Tide boat.  Gheenoe's are essentially tricked out canoes equipped with an outboard motor.  This particular one had a 25 hp motor, casting deck, center console and polling platform. Anglers kept their fish alive on a stringer and waited for the mobile scales to make the rounds up and down the bayou. 
We had a great mix of regulars and new faces in the tournament. The tourney included 2 firsts for our club(team event and catch and release format).  Congrats to Tray Collins of Lafayette, and Morris Houck of Pineville for taking home the cash pot with a 5 fish length of 121.5 inches. Very impressive. They also took home a prize for most fish caught that was tagged and released(8). Tray picked up another prize for catching the first red of the day. He caught it at 7:22 a.m.  And to round out the prizes was Jim Grady with the longest fish of the day. An impressive 26" red. 24 fish (23 Redfish and 1 Speckled Trout) were caught, tagged and released.